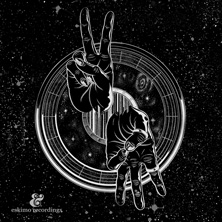 2019 marks the return of the duo You Man to the forefront of the electronic music scene. They're back with a new EP, called "Tutti Va Bene", on the English label Nein Records.

You Man has also distinguished themselves with some great videos. Whether it's addictive image montages "Birdcage", "Everybody", clips with technological graphics "There Is A Land", television "Indian Summer" or a short scripted film "When We Fall", directed by Quentin Tavernier, Tepat Huleux (an interactive designer) and Giac Di Falco (a trained psychologist / hypnotherapist) unveil in these videos their pop, television and computer culture, their geeky spirit and their metaphysical reflections in a powerful graphic world.

The duo has developed many elements on stage with their animated shows and their infectious energy. The group has already performed a hundred concerts in Europe (England, Germany, Austria, Belgium) and several great festivals in France (We Love Green, Calvi On The Rocks, Solidays), proving that they are also comfortable in clubs, theatres and festivals.

Signed by the publisher BMG Publishing last year, You Man attacks 2019 with a new EP, called "Tutti Va Bene", on the English label Nein Records (owned by Tronik Youth). This EP unveils three titles with captivating synth loops "Tranquilo", deviating melodies "Tutti va Bene" and a bass that bounces infinitely "Abandonare". These three tracks are carried by progressive rhythms with fleeting voices or samples in Italian. And sometimes just catchy slogans. These tracks have been tested live and will be followed by a second album from You Man, which is planned for next year.
- Olivier Pernot -